i made a few new things today, including my first go at resin, i can unmould them in 24 hours lol... i hate waiting for thing!!
anyway here are some pics of my eraser pendants
mmm icecream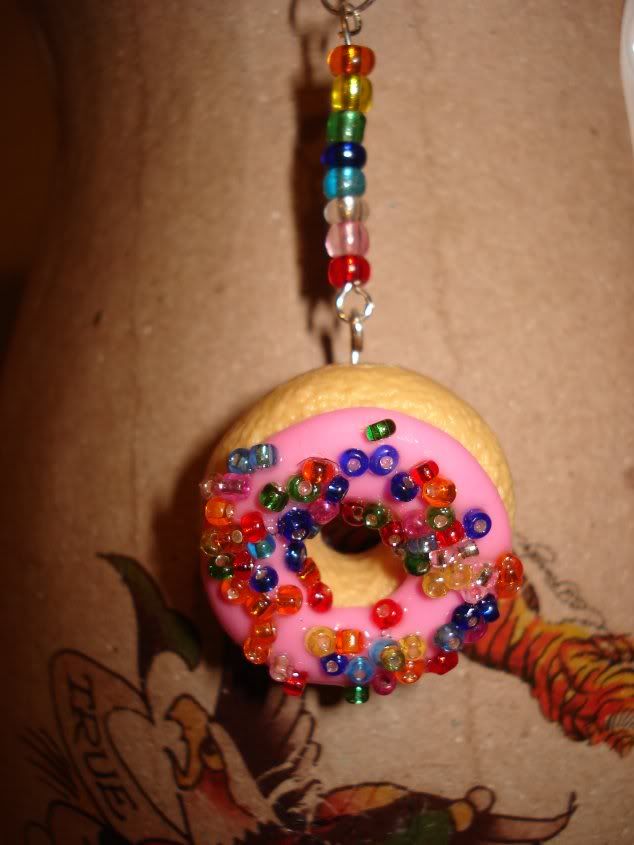 doughnut
you can see the rest in my craftster posts :D
and back to the resin.........
i decided on playing with resin because i wanted a way of keeping my twilight conversation hearts that i received in the twilight rnd 7 swap on craftster from the awesome suzief00 :D it was the only way i could think of preserving them, and people have embeded them in resin with no problem before so i thought maybe i can do it and do it well... lol we will see 6pm tommorow night lol. i also embedded some skull candies and heart cake decos and added gitter to the final layer. i hope it all works out, i still have alot of convo hearts left if it didnt, so fingers crossed!